Latin America and the Caribbean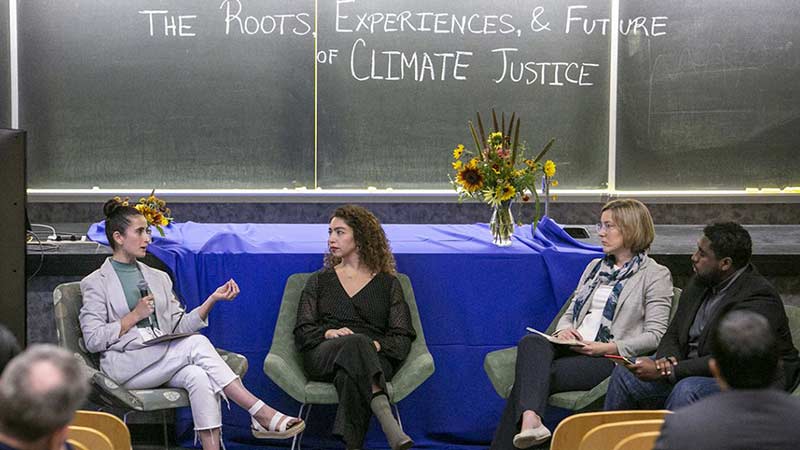 Climate: Questions of Justice and Migration
Public Policy major Yadira Paz-Martinez shares her family's immigration from Mexico, their efforts as farmworkers and their support for Yadira's education as she works to help others making similar journeys.
Professor John French traces Lula's "phoenix-like"
return to power
in Brazil, and Patrick Duddy
comments on
the regional implications of the subsequent attack on the country's seat of government.
Duke's Nasher Museum of Art is hosting an exhibition of ceramics, textiles, metalwork and carvings produced by ancient cultures across the region that is present-day Peru.
Among recent books from Duke faculty: Sarah Quesada, assistant professor of romance studies, explores the African colonial and imperial inheritance of Latinx and Caribbean writing.
New research from Duke Ph.D. Jesse Granger helps explain how butterflies are able to use an internal compass to migrate to the same few mountaintops in central Mexico every winter.
Emeritus Professor Ariel Dorfman writes in a memoir about surviving multiple escapes from death during Pinochet's military takeover of Chile in 1973.
Your support keeps us Forever Duke
Duke Alumni Engagement and Development, Box 90600, Durham, NC 27708
This email was sent to:

0000537125

njh@duke.edu